2nd Borth Scout Group Information

Every Friday Term Time. Beavers 5.30pm-6.30pm, Cubs 6.30pm-7.30pm, Scouts
at Borth Family Centre, Clarach Rd
Friday Outside Activities
. Beavers & Cubs 5.30pm-7.30pm. Scouts 7.30pm or as otherwise stated in the programme.
---
A Brief History of 2nd Borth Scouts
The most resilient Group outside Aberystwyth can be found

to

the North in the small seaside resort of Borth, which started as 1st Borth and was re-formed as 2nd Borth.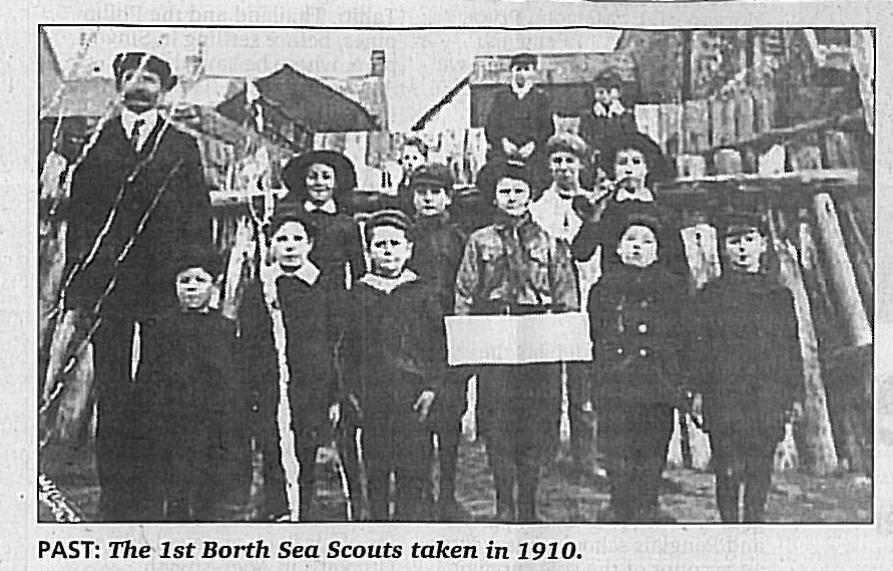 The 1st Borth Sea Scouts started in 1910 with Mr Robert Evans as Scout Master and 10 Scouts. The meeting place was the Assembly Rooms near the railway station. It seems to have had mixed fortunes over the coming decades but survived through to the end of the Second World War, until its closure in 1948.
It re-opened in November 1950 with 15 Scouts and 15 Cubs, only to lapse again in

the later

1950s, though closure was short and in January 1960 it reappeared at its headquarters in Upper Borth School with 12 Sea Scouts and 14 Cubs.
Closure followed again in 1969, and in August 1970 the District Executive Committee "agreed that enquiries be made regarding the money in hand should 1st Borth Troop not re-open". However, on 5th March 1973 the 2nd Borth was registered with its headquarters in the Church School, and in June 1976 it went on to occupy a new headquarters near the playing fields.
Thereafter 2nd Borth continued to appear in the census record and on occasion had Beavers, Cubs, Scouts, Ventures and later Explorers. However it was dogged by Leadership problems.

A low point was reached in the mid–1990s when the District Executive Committee reported that it no longer had a Beaver Colony, that the Cub Pack was much weaker and that a new Leader was required for the Scouts who were then being led by two ex-Scouts from 2nd Borth and 4th Aberystwyth.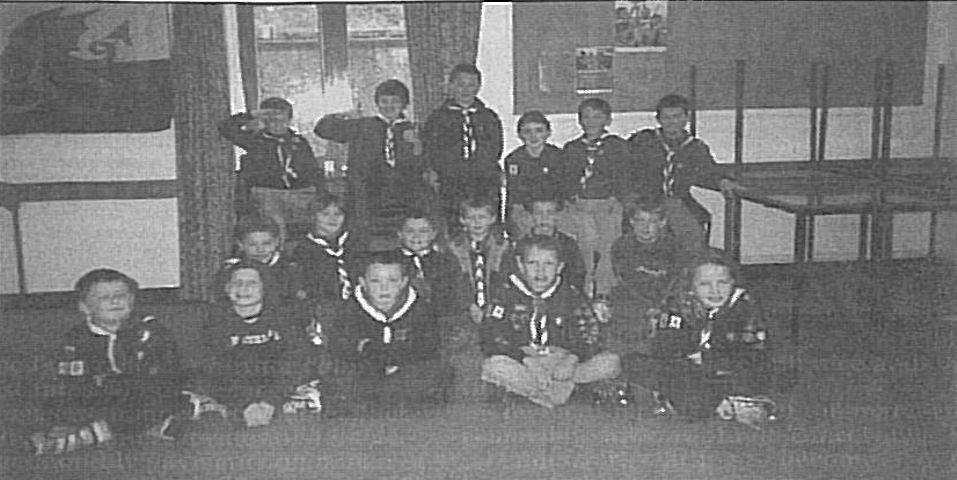 The Cub pack at Tresaith Camp, March 2003
Since then its fortunes have been revived again under the Leadership of Mrs C.
Millichamp
also Cira Hague and a new Beaver Colony
was initially formed
by Sarah Jones before she left to commence teacher training.
The current Leadership in 2013: Cira Hague - Group Scout Leader, Beaver Leader, Cub Leader, Alan and Anna Cole - Scout Leaders, Suzanne Fearn - Explorer Leader and DofE officer.
The Explorer Scouts were introduced to Borth in about 2004 and the Leri Dragons ESU is an active and challenging group for 14 to18 year olds.
Borth 2nd Scouts have an excellent record of our members gaining DofE Awards – Dozens of Bronze and Silver Awards and also 44 Gold's and 3 QSA – a very good record for a smallish group, it has been running since around 1999.
---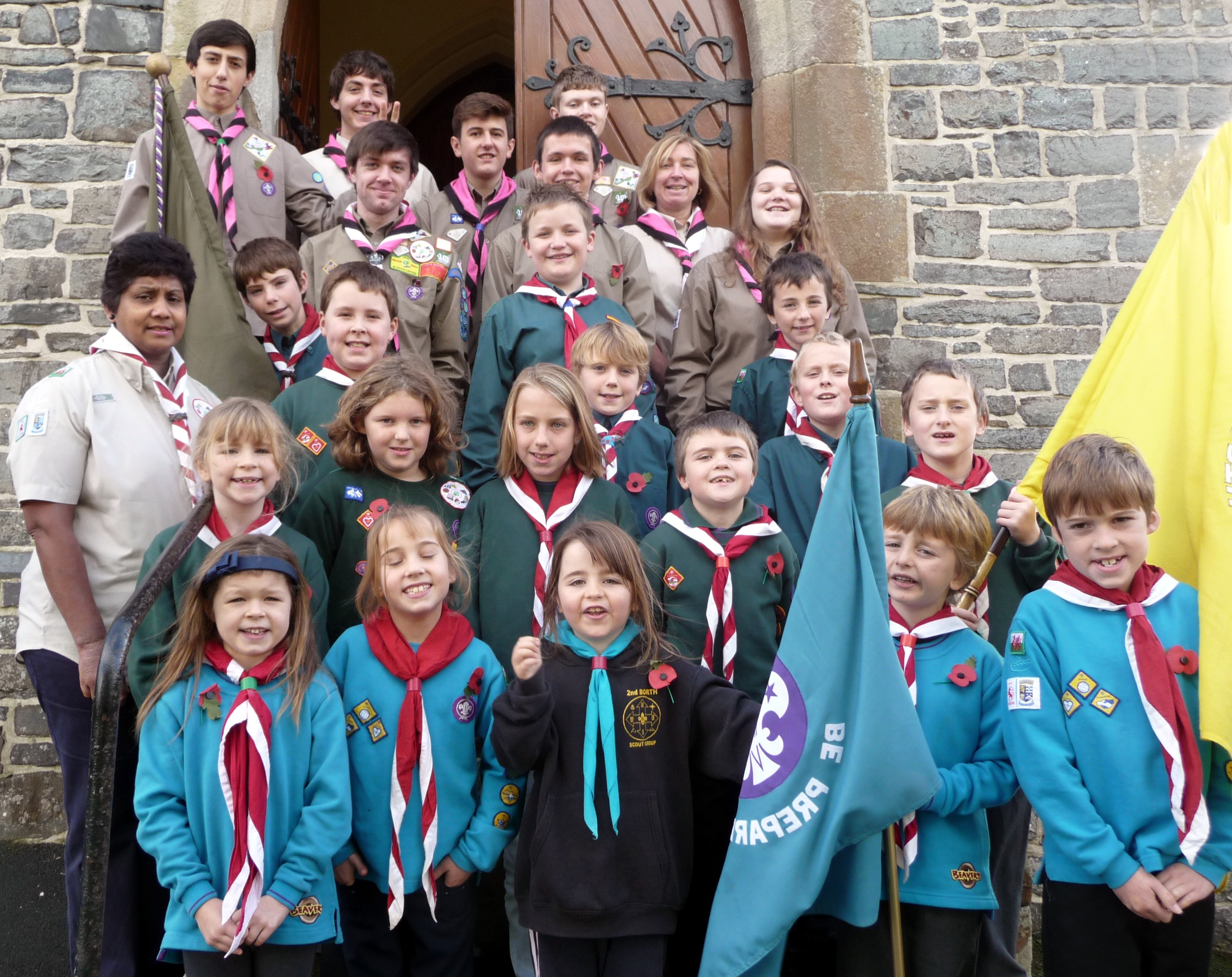 2nd Borth Scouts, St.Matthew's Church, Borth.
Remembrance Sunday 9th Nov 2014
With thanks for Brief Information from Mr. W.Denis James's booklet "80 Years of Scouting: a History of Scouting in North Ceredigion, 1909 - 1989".