Lindsay Jayne Ashford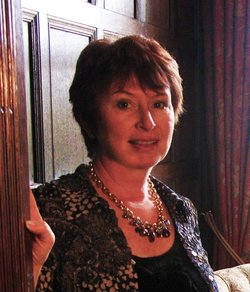 Lindsay Jayne Ashford
Lindsay Ashford is a British crime novelist and journalist.
Raised in Wolverhampton, Ashford became the first woman to graduate from Queens' College, Cambridge in its 550 year history.
She gained a degree in Criminology. Ashford was then employed as a reporter for the BBC before becoming a freelance journalist, writing for a number of national magazines and newspapers.
In 1996, she took a crime writing course run by the Arvon Foundation. Her debut novel, Frozen, was published by Honno in 2003. This was the first of a series of novels featuring forensic psychologist Megan Rhys.
The second book in the series, Strange Blood, was short-listed for the 2006 Theakston's Old Peculier Crime Novel of the Year Award. She wrote The Rubber Woman for the Quick Reads series in 2007.
Her latest novel, The Mysterious Death of Miss Austen was published in October 2011. A historical mystery, she researched and wrote it while living in the former home of Jane Austen's brother. The novel is being adapted for radio and will be broadcast on BBC Radio 4's "Woman's Hour" in February 2014.
Ashford divides her time between a home on the Welsh coast near Aberystwyth, Wales and the village of Chawton in Hampshire.