Borth Voluntary Fire Unit
Borth Voluntary Fire Unit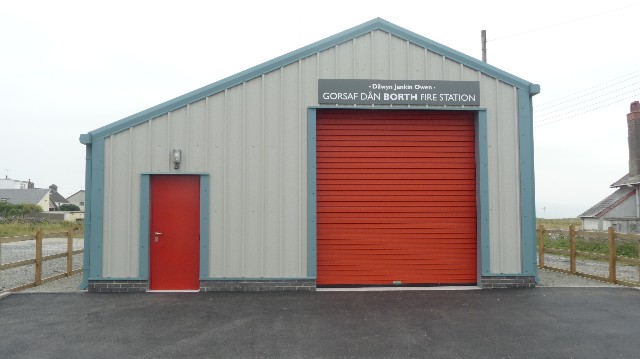 Please join your local voluntary fire brigade.
At present we have a vacancy for 3 volunteer Firefighters.
Borth is one of only two Fire Stations in England and Wales manned entirely by volunteers
.
We have a L4P 4x4 Ford Transit appliance to respond to incidents, carrying a pump, 80 gallons of water, and various other fire fighting equipment
.
We are turned out to about 25-40 calls a year ranging from flooding, horses in ditches, road traffic accidents, as well as fires.
Friends of Borth Fire Service was established in 2004 to raise funds to build a much needed new fire station for Borth Voluntary Fire Unit. Since then, We have raised enough money to Purchase the new Fire station I would like to thank everyone who kindly donated and the generosity of the local community who have helped build the new Fire Station
However, along the way, we have met a considerable number of obstacles and our goal was beginning to seem unattainable.
We are grateful to Mr. Gareth Rowlands, High Sherriff of Dyfed for 2009 - 2010, who nominated Borth Volunteer Fire Unit as his personal charity.
May I thank him for his endless patience and dogged persistence in helping us overcome many obstacles.
The official opening of the new fire station
was
at 2pm
on Thursday 28th July 2011.
by Lord Elystan Morgan.
The fund raising has still not finished as money will still be required for the running of the station
.
Please contact -Brian Boot on
07791500983
Chairman Friends of Borth Fire Service.
At present we have a vacancy for 3 volunteer Firefighters if you are interested in becoming part of the Unit or wish to find out more