Borth Community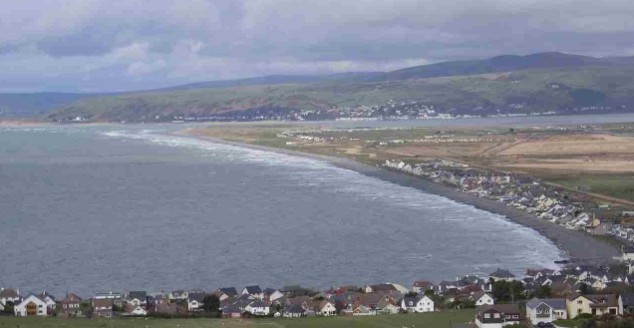 Croeso cynnes i bawb
A warm welsh welcome to everyone, from Borth Community Information Website, looking at the history of Borth Village, a Ceredigion seaside resort, trying to provide up to date details of 'What's Going On', in this beautiful part of Wales, by the Local Community, for all residents and visitors to Borth, also including surrounding areas all year and during the holiday season.
Visitor Information
By the Sea
Borth is a vibrant seaside community with stunning scenery and beautiful clean beaches, Blue Flag Award 2020. Take a look at the Photo Archive and see how much Borth has changed! Find Borth, and how to get here. Click:
Multimap
The Council and residents of Borth try to keep the Village as tidy as possible, but at times of large visitor numbers, litter and dog mess can be a problem especially on the main High Street and the Beach, more litter bins have been requested, and some businesses have been encouraged to put bins outside their premises.
Please be advised about the seasonal dog restrictions on Borth beach between the Cliff and the YHA from 1st May till 30th Sept inclusive, we are trying to get the signs upgraded A.S.A.P. in the mean time please view the pdf page from Ceredigion County Council Click Here: Borth Beach Dog Restrictions Residents have been requested by the authorities to report anyone who does not pick up after their dog messes on public pavements or Beach areas etc.
There is a car park opposite Brynowen Holiday Park which is Free with no time restrictions, parking signs are not very clear (we are trying to get this sorted) Free parking is allowed along the sea wall with no time restrictions, just after you enter Borth from Ynyslas.
Borth Community Hall
car park is available to visitors, and has 42 free spaces, look for the
Uppingham Fields
sign.
Borth High Street parking spaces get filled quickly in the holiday season, there are no parking restrictions other than single and double yellow lines, entrances and exit outlets and disabled spaces outside the medical centre.
A Bustling Community
Borth has a varied and exciting community life with something for everyone, of all ages and interests. Browse through this site and be surprised by what Borth can offer you.
Maritime History
As a seaside resort the lifeboat crew are a vital part of our community. Explore the history of our brave crew and the new
Coast Guard
&
Borth Lifeboat
Station building itself. More volunteers needed at the moment, if you have what it takes, please make enquires, and you'll be most welcomed.
HERITAGE

We have an active church community who have worked tirelessly to make
St.Matthew's Church
an environment suitable for all. There is a warm welcome extended to everyone.
geograph
VISITOR ATTRACTIONS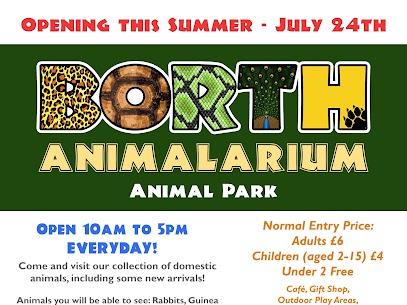 LOCAL SERVICES

The doctors' Surgery is based in
Borth Surgery
at the heart of the village, in a modern building. Situated perfectly for your convenience with the
Borth pharmacy
right next door.
FOOD & DRINK

There are many different places within Borth to eat and drink, with many tastes provided for. Places to meet new friends and catch up with old acquaintances.
Borth's Bars & Inns
and
Restaurants and Cafe's
SPORTS & ACTIVITIES

Borth has an active sporting community from indoor bowling to golf and surfing. We have a Football Club, Borth United & Reserves.
1910 was the year the 1st Borth Sea Scouts were formed, became 2nd Borth Scout Group and so over the last 100 years, they have travelled far and wide. Memorable centenary celebrations took place in 2011.
Take a look at what's available and you are most welcome to join in.
BORTH COMMUNITY HALL & UPPINGHAM PLAYING FIELDS

Borth Community Hall hosts many activities such as
The Senior Citizens, The W.I., Senior and Junior Badminton, Age Concern Exercises, The Royal British Legion (Borth Branch), Yoga, Tai Chi, Gwerin y Coed, Low impact & mixed ability Aerobics, Model planes, Borth Family Centre, Bowling Club, Borth United Football Club, Stand & Football Pitch, Women's Football Training, Junior Football Training, 1st Team Training, Circuit Training, Private or Public meetings, Local Polling Station, The hall and rooms are for hire, public or private use, and of course the annual famous Borth Carnival 1st Friday in August congregates on the Uppingham Playing fields, for activities, prizes and refreshments.
Diolch yn fawr. / Thank you very much.